New York City To Hong Kong Living Room & Home Office (Guest Bedroom) Design
One of the biggest reasons I began to really started doing online design was the fact that I'd be able to reach people I'd otherwise never have access to and in the past year, I've worked on so many projects throughout the country. When I initially got the brief for this project, I read their location -- NYC -- and said, "Oh cool, someone from back home" (because I'm geeky & weird like that); silly me for thinking that's where the design was actually located:
Because they weren't in the space yet, we didn't have a ton of photos to work with, however, they were already pretty clear on what their design aesthetic would be. We would be working on the living room and home office/guest bedroom and I decided to tackle this a few ways:
find US retailers that DO ship overseas
source IKEA pieces where necessary, because DUH!
include inspiration pieces that they could source locally
They wanted coastal living/dining space, so I focused on a soft, cool palette fueled with texture for a serene & inviting feel. Rugs will anchor & define the space, and framing the space will be complimentary window treatments in the form of soft ripple drapery and/or Roman shades.

The home office/guest space, although a "darker" palette, was still anchored in texture & layered with functional pieces. The daybed (which they already owned) dressed in pillows will provide a seating area; while a window centric work space works perfect for 2. Glass table tops would provide the needed work surface but visually still allowing the space to feel open. Their tucked away cubic shelving would show off treasures & books, while additional storage would come in the way of a floating console.
Now it's all well & good to pull together a design, but remember that little tidbit about them being in Hong Kong? Fun Fact: Many large retailers, although they may not advertise shipping internationally, do have that option. Sometimes it can be as simple as switching your 'ship to' country; and in other cases, you may have to contact customer service.

Another thing to keep in mind is that although they may ship internationally, that doesn't necessarily mean they ship their entire assortment.
Now it just so happened that 2 of my preferred retailers had the option to ship to Hong Kong: West Elm and Target. Talk about a WIN! Between these 2 and IKEA, sourcing pieces wasn't going to be the arduous task that we'd originally anticipated. So I started shopping!

After refining the design a few times over, we began to narrow down what would be exclusively purchased online and what would be left to IKEA and other possible local retailers. I put together the space plans, design boards, and shopping list.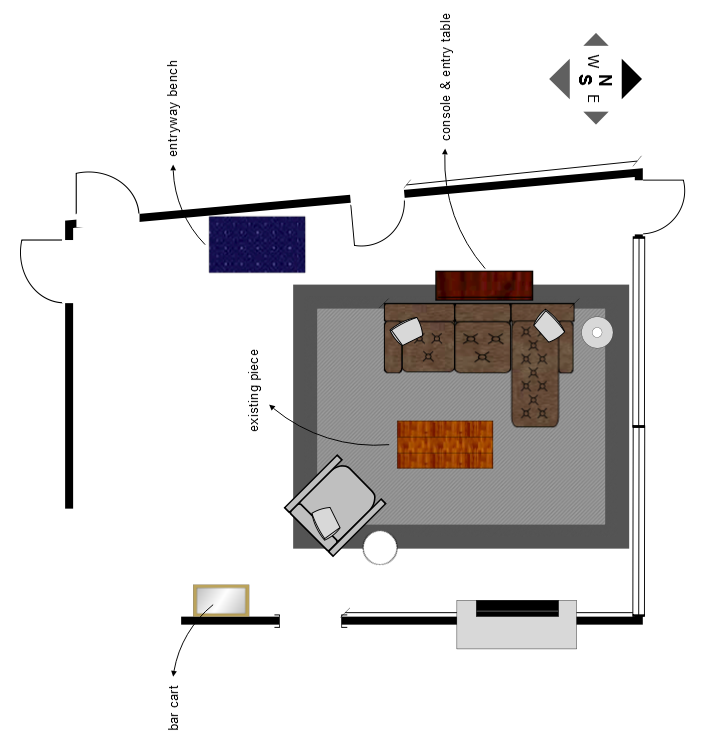 Shop The Home Office/Guest Bedroom